User Help Guide
Why are you asking for address confirmation document ?
As per our terms, you may be asked at any point to verify your registered name and address information. This is one of our security measures which helps to reduce the risk of fraudulent activity on our site.

When an account is flagged for verification, any payment will be held until the members' address is fully verified or indefinitely if no address confirmation document is provided.

When a members address has been confirmed we will delete all address confirmation documents you may have sent us automatically.

We do NOT store or archive address confirmation documentation.

Member
Chatbox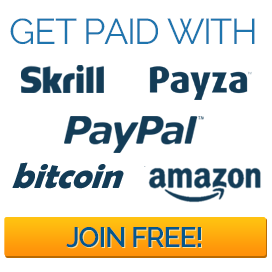 NEW MEMBER?
To learn how to make money with Paid Surveys at Rewardingways.com Click Here
Site Statistics
Current Members = 319383
Total Payments = $731,319.70