User Help Guide
Main
>
Offers and Offerwalls
What are PENDING offers ?
A Pending offer is one you have attempted but have not yet received credit for as the advertiser is still to confirm a successful completion. An offer stays pending until we receive credit for it.

Pending offers can be credited almost immediately, however, some offers may take 24hrs or more to credit.

Some offers will never credit because the advertiser decides that you did not complete the offer correctly.

Remember, our advertisers decide if and when to CREDIT your account. We have no control over PENDING offers.

We provide the "Pending" feature only as a way for you to track the offers that you've done.

If you are getting too many PENDING offers then you are probably doing something wrong. Please read our dedicated HELP GUIDE FOR NEW MEMBERS.

To reduce the number of PENDING offers you receive we suggest that you CLEAR YOUR WEB BROWSER CACHE & COOKIES EVERY TIME YOU COMPLETE A NEW OFFER.



Member
Chatbox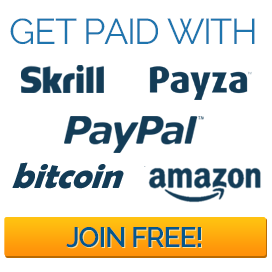 NEW MEMBER?
To learn how to make money with Paid Surveys at Rewardingways.com Click Here
Site Statistics
Current Members = 319384
Total Payments = $731,319.70